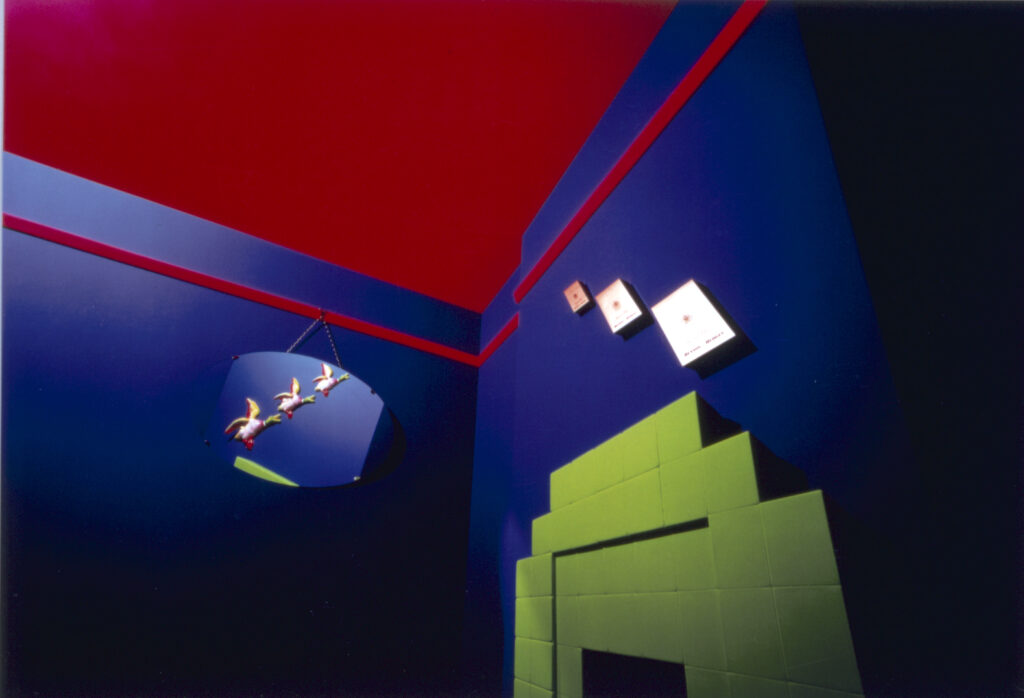 From 'Inside Collett Dickenson Pearce':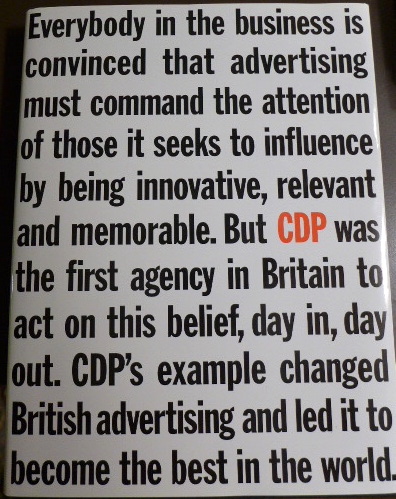 Before electronic retouching made the impossible easy
reflections by Adrian Flowers
The Flying Ducks and the Hotel Corridor were examples of successes which posed interesting problems. The distorted perspective of the 'Ducks' picture was built into the set and the oval, which is apparently a mirror that reflects the packs as ducks, was in fact an oval aperture through which the ducks and background could be seen. (It was long before electronic retouching made such model making techniques superfluous).
Graham Watson had asked me if I could make the gold boxes look like they were flying. 'Of course' said I. The model maker made them into parallelogram versions in three sizes for increased perspective and mounted them on the wall with double-sided Sellotape. They fell off and broke and had to be re-made, but finally the illusion worked perfectly.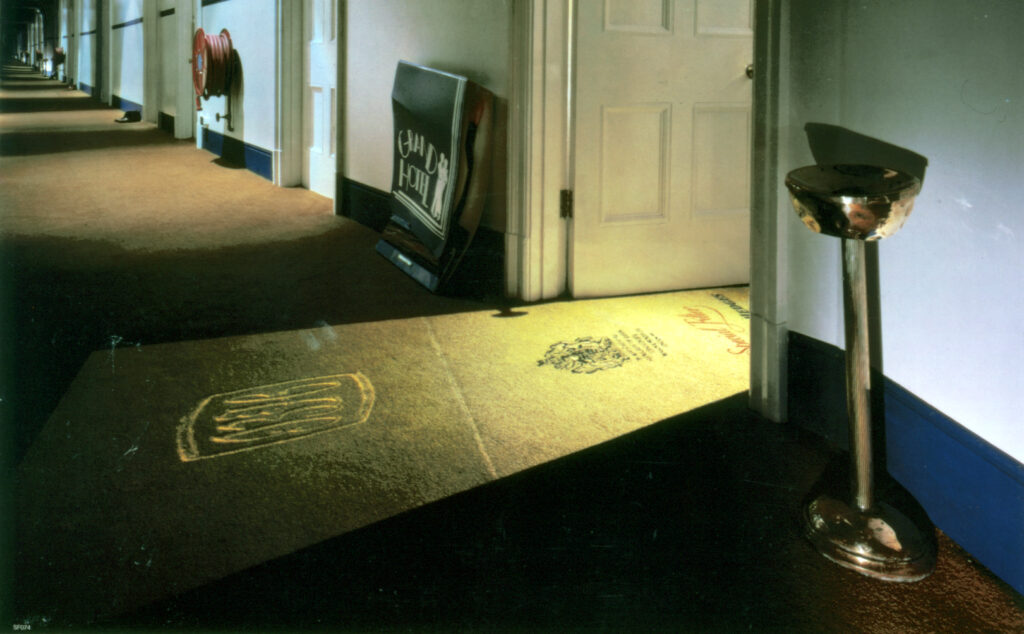 The 'Hotel' picture called for a long corridor that looked 'real' and was affordable. It was not easy to find. Eventually Graham Watson and I settled for the National Liberal Club building which had a top floor with bedrooms for young people who could not afford to pay much.
Instead of a fee we redecorated and carpeted the corridor. We had to shoot at night in order to have full control over the lighting. The exposures were between 20 and 30 minutes. We knew that most of the rooms were occupied but what we hadn't bargained for the endless movement from room to room throughout the night. They were lovers or poker players and they incessantly moved diagonally across the corridor from door to door.
I knew that with our long exposures the flitting figures would not register as long as they didn't start posing in doorways. However, for one reason or another, the shoot went on for a week. The mirrors we had erected were awkward and potentially dangerous obstacles for the occupants. It was extremely hot in the corridor and structures built to support lights and projectors made of new wood dried out and the joints collapsed on more than one occasion.
But eventually we got the shot.
These sort of hard-won images involve a total mind-set, where money, other activities, other clients, family, etc become secondary.
Afterwards though, the personal satisfaction is really something.
Text: Adrian Flowers
All images subject to copyright.
Adrian Flowers Archive ©