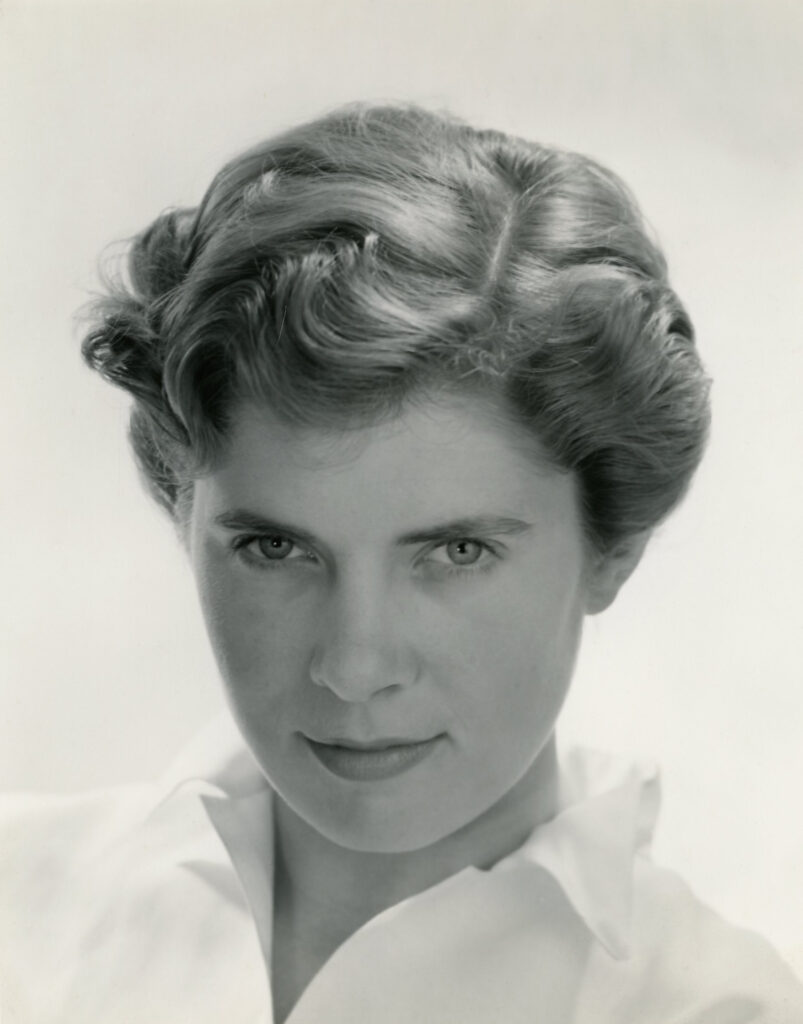 Angela Mary Flowers
19th December 1932 – 11th August 2023

The oft-repeated concept, that Angela Flowers was 'a force of nature' who had somehow emerged, fully-formed, as a leading contemporary art gallerist, is belied by even a brief glance at her family background. Angela grew up in a world comfortable with international trade, enterprise and culture. On her father's side, she was descended from a German family named Schwann, who had come to Britain in the early nineteenth century, to run textiles factories in Huddersfield. Somewhere along the way they founded the University of Huddersfield. Not once, but several times during the nineteenth century, the Schwanns married into the Holland family. It was an alliance good for the arts: in 1926 Ismena Schwann married Theodore Holland, a professor at the Royal Academy of Music, who taught Jacqueline du Pré's mother.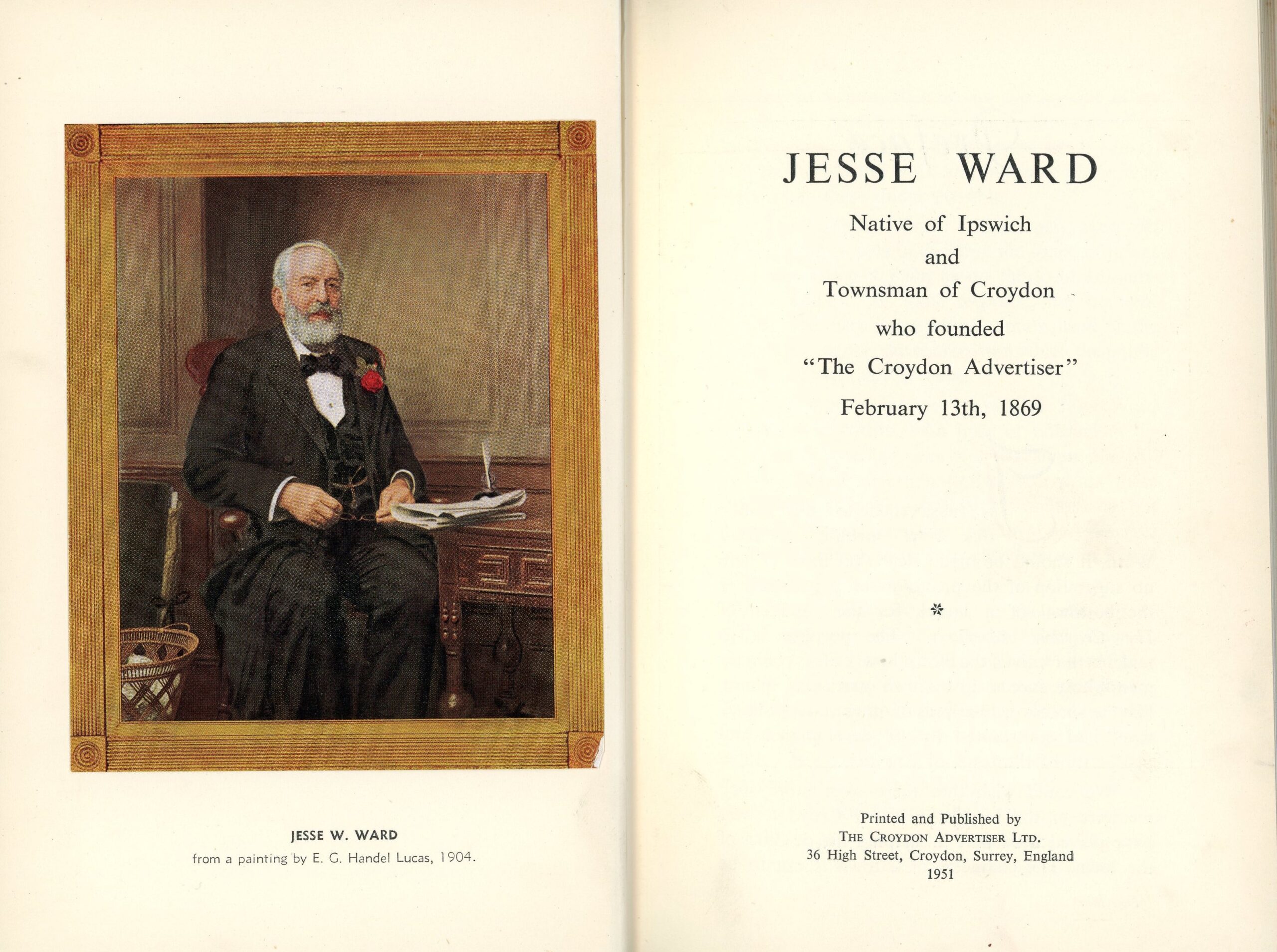 Born Angela Mary Holland, in Croydon on 19th December 1932, Angela was proud of the fact that her great-grandfather, (on her mother's side) Jesse Worts Ward, had in 1869 founded The Croydon Advertiser. In turn, Ward took pride in his mother's family, the Bayleys, who built ships at Ipswich; large ocean-going vessels: whalers, East Indiamen, and clippers that brought cargoes of wool from Australia. Angela's grandmother, Emma Ward, was a talented artist. She married into the Stibys, an old Dorset farming family. When Angela was still in her teens, Arthur Stiby, who had edited The Granta magazine at Cambridge, became editor of the Croydon Advertiser. To the present day, as with Robert, Jamie, and other members of the family, the Stibys sustain a lively presence in the arts.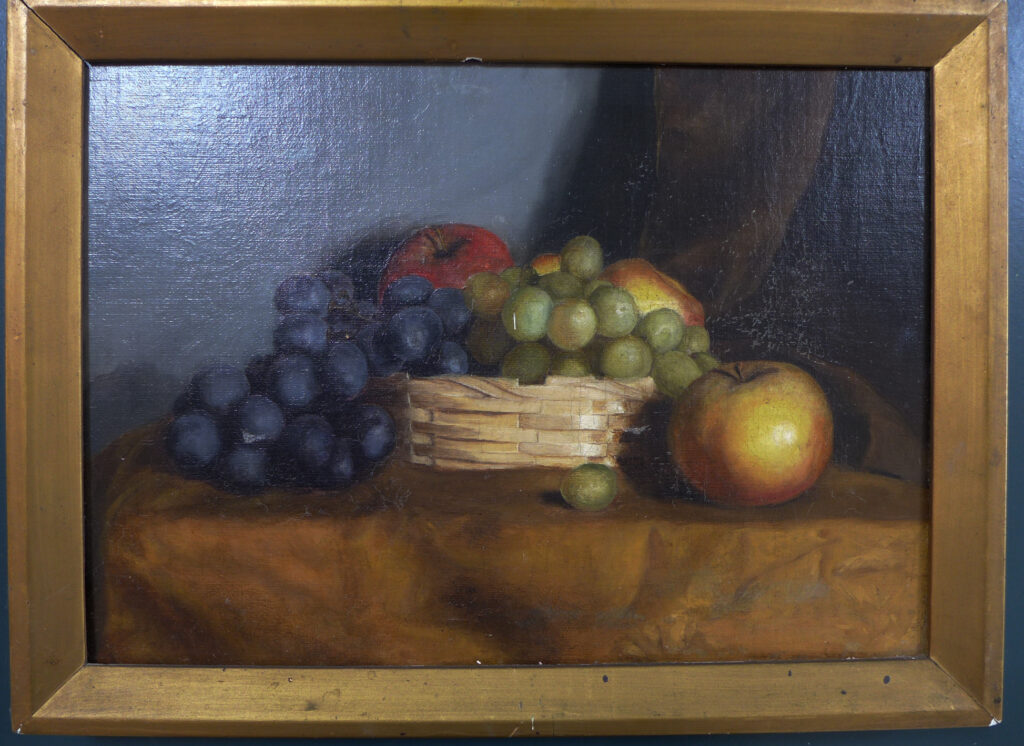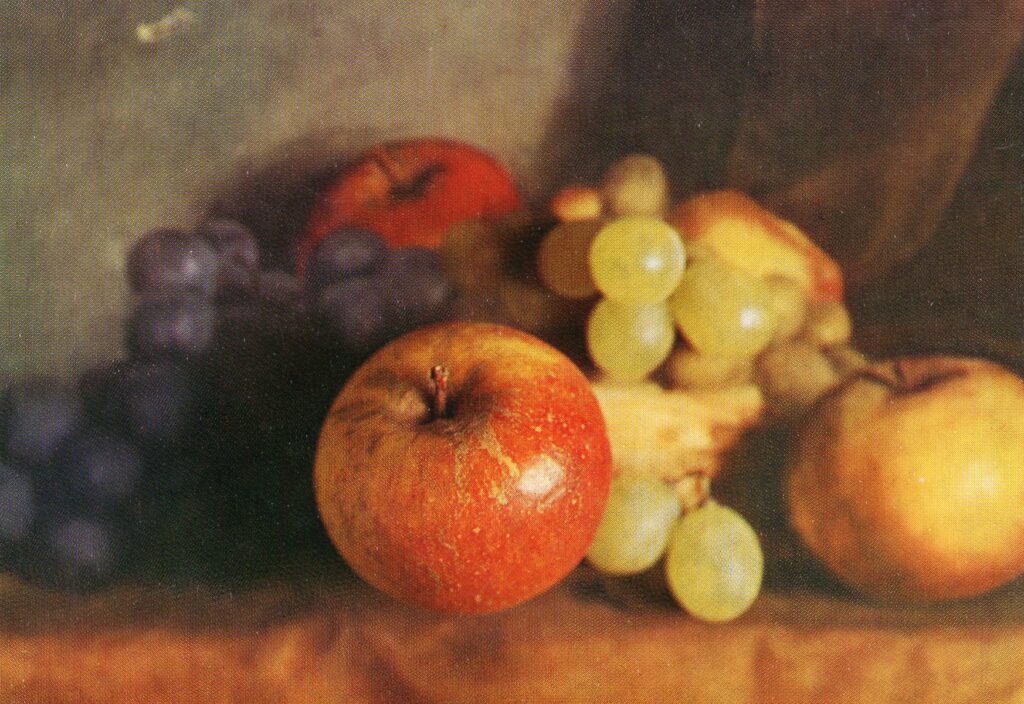 Angela was the eldest of two daughters born to Olive (née Stiby) and Geoffrey Holland. She had a younger sister, Dinah, born in 1937. The previous year, Geoffrey had used an inheritance to commission a large Modernist house "Peverel" at Shellwood Road, Leigh, near Reigate. Listed in Pevsner, it was the first commission in the UK for the architect Frederick Curtis. Although Curtis had been born in Frankfurt-on-Main in 1903, the son of a British architect and a German mother, he fled Germany when the Nazis rose to power, and became a lecturer at Liverpool University. He subsequently designed Underground stations in London, including Perivale and Hangar Lane. Angela remembered Austrian maids in the house when she was a child, and surmised that her father had helped them escape to Britain. Geoffrey's sister Betty married the French poet and translator Pierre Leyris, and was a friend of Balthus. She appears in several of his paintings. Although idealists, Angela's parents were also practical people. During WWII, Olive worked in a munitions factory, while Geoffrey served in Italy as an intelligence officer, and afterwards was a school teacher.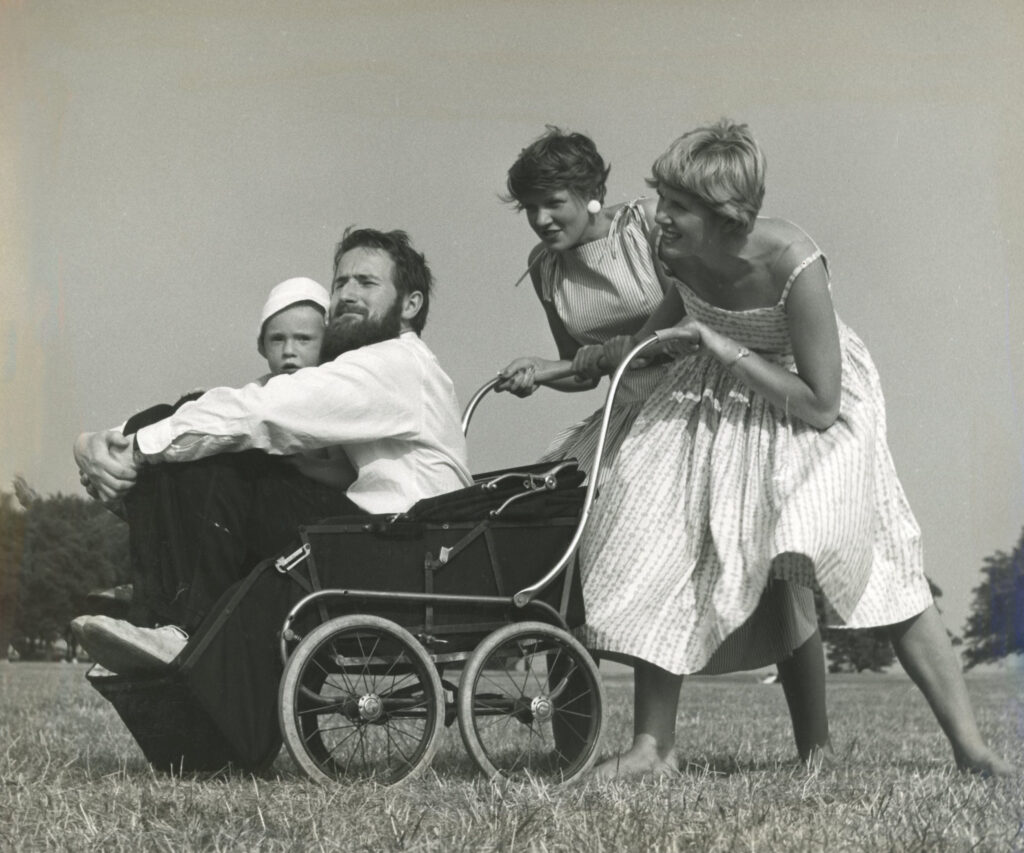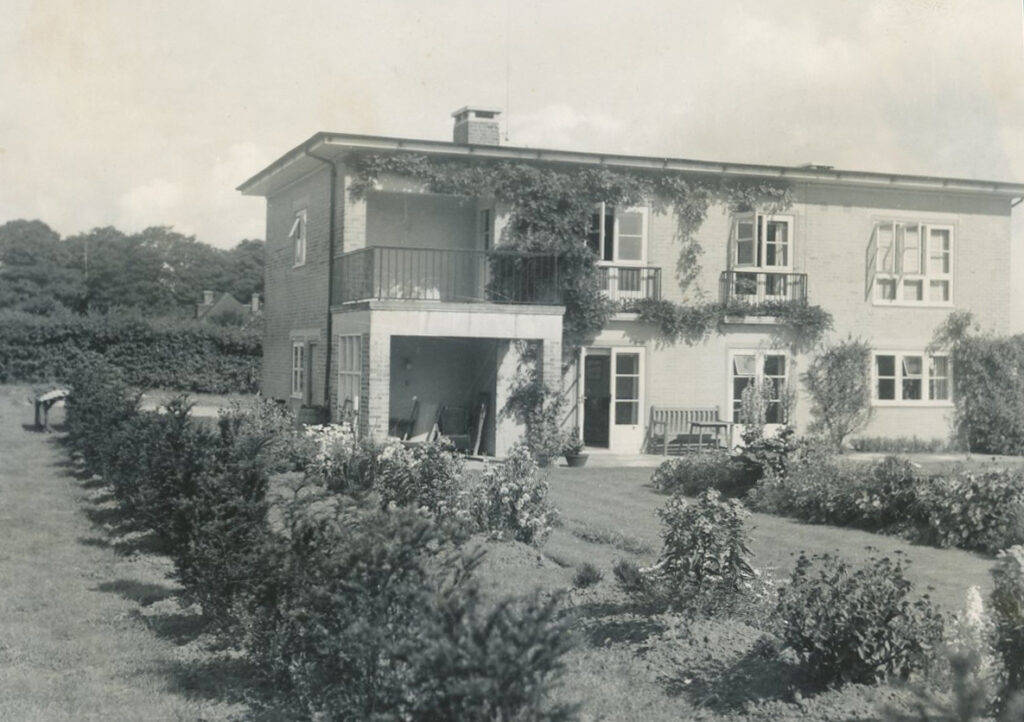 During the war, Angela was sent to a boarding school founded by the war artist Eric Kennington. She later attended Westonbirt school in Gloucestershire, which she disliked, and Wychwood in Oxford. There was a spell as an au pair in Paris, followed by a diploma at the Webber Douglas Academy of Dramatic Art in South Kensington, London. (Other graduates of the Webber Douglas include Angela Lansbury, Julian Fellowes, Terence Stamp and Steve Berkoff). In the late 1940s, Angela's parents began to collect works by contemporary artists, including John Minton, John Piper and Denis Mitchell. They introduced her to art at an early age, particularly as a result of visits to Cornwall. Although quite shy, Angela was embarking on a career in stage and screen when, in 1951, having been introduced by Len Deighton, she met and fell in love with the photographer Adrian Flowers. They married soon afterwards and, while living in a flat near Primrose Hill, in 1953 Adam, their first child, was born, followed by Matthew three years later. A third son, Daniel, was born in 1959. In 1956, Angela and Adrian bought a house at Grange Road in Highgate.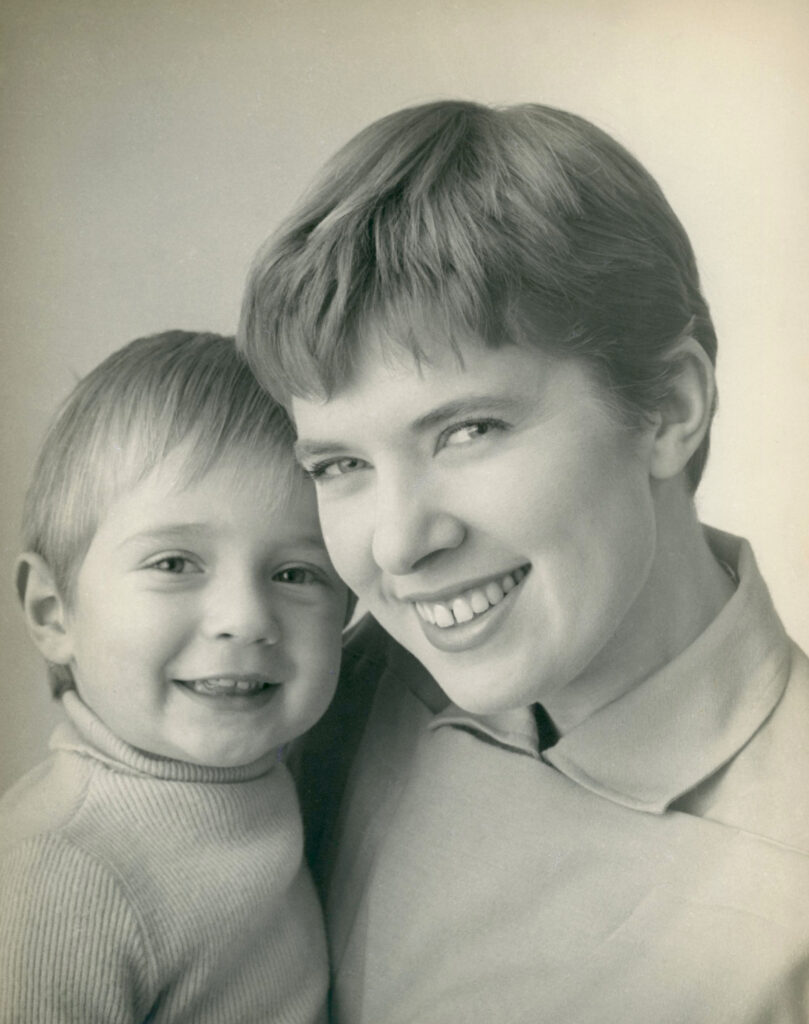 From there, after Adrian suffered a period of illness, the family moved to a basement flat with use of a garden, in Hamilton Terrace, St John's Wood. In 1964, with a growing family, Angela and Adrian moved to a house in Patshull Road, Kentish Town. The following year their daughter Francesca was born. Not long afterwards, Angela decided to start her own art gallery. Given her background and determination to succeed, Angela's only limitation was that she did not have funds at the outset equal to her vision. But living on her wits, and being continually inventive, gave her an edge. Almost her first job was at the Institute for Contemporary Art in London, and it is likely that her familiarity with the artists of St. Ives that led Adrian, at the outset of his career, to document Peter Lanyon, Denis Mitchell and Wilhelmina Barns-Graham in an important series of photographs. Angela recalled that when Adrian was photographing the artists in their studios, they assumed that she also was involved in the world of contemporary art.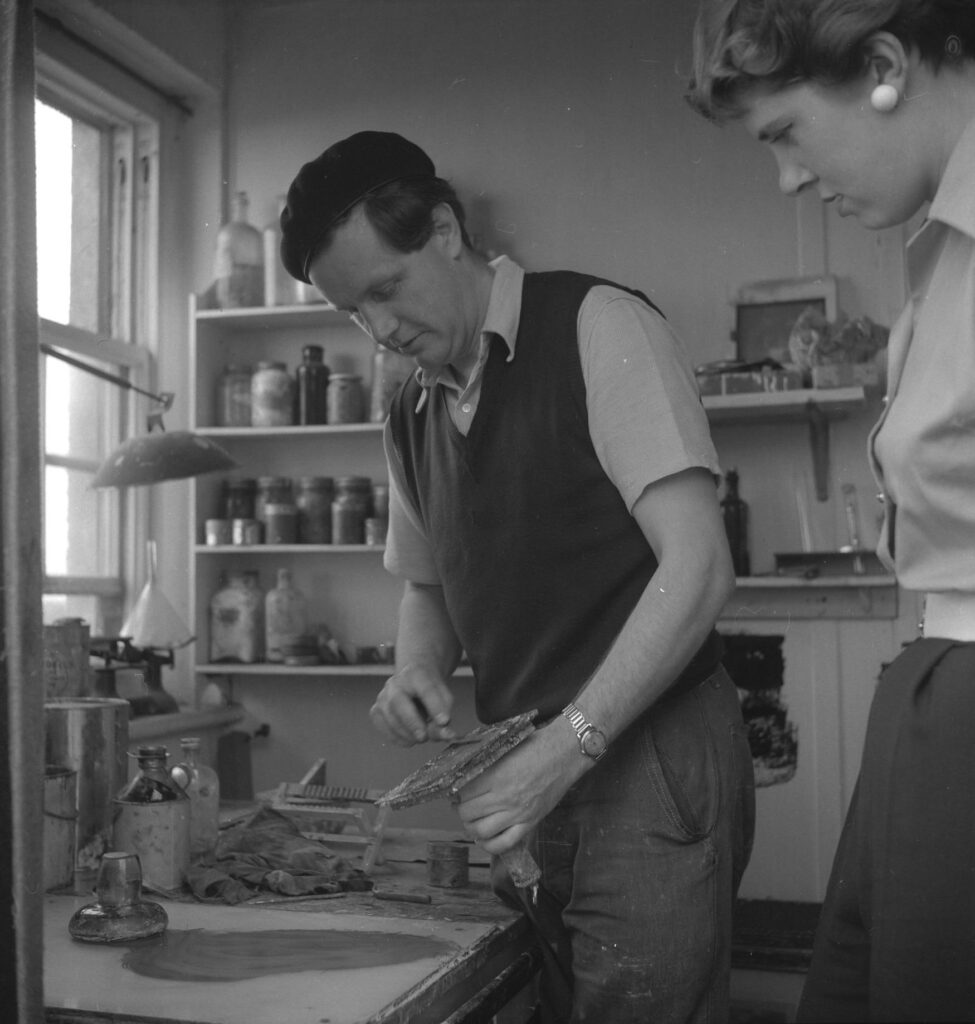 While working as a bookkeeper at the ICA, in 1970, Angela opened her first gallery, at 15 Lisle Street. The receptionist at the ICA had been married to Patrick Hughes, and so Angela invited him to be the first artist to show at her new enterprise. The gallery was in what is now London's Chinatown, above the offices of Artists International Association, a left-wing association of artists founded in the 1930s. Angela was given the space, on the basis that the lease had not long to run, and also that her artists would become members of AIA. However, the AIA staff disliked Angela and made life difficult for her, particularly when her little upstairs gallery became a commercial success. Early shows such as Tom Phillips sold out. When the AIA wound up in 1971, Angela moved her gallery to Portland Mews.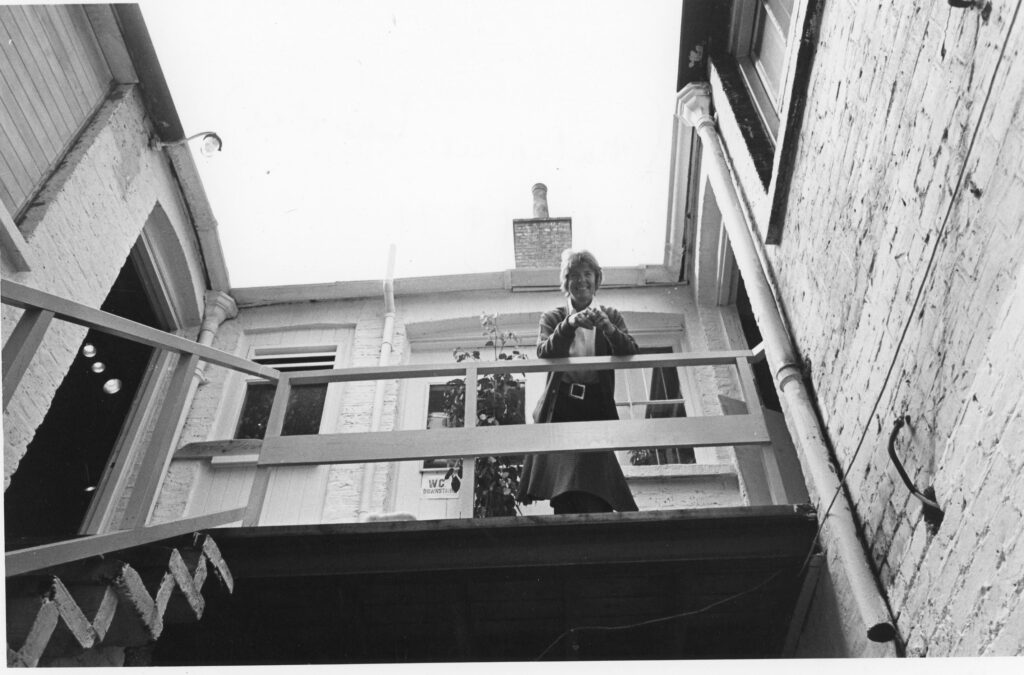 From the outset the focus was mainly on younger British artists. In addition to the British artists, international artists also showed at Angela Flowers Gallery: Ray Johnson (American) in 1972, Arakawa (Japanese) and Jeanne Masoero (Italian) in 1971.  In the early years, the artists showing with the gallery included Patrick Hughes, Boyd and Evans, Brendan Neiland, Derek Hirst, Jeff Nuttall, Tom Phillips, Ian Breakwell, John Loker, Jeanne Masoero, Nancy Fouts and David Hepher. Angela was noted for encouraging young artists, and for championing women artists, notably Penny Slinger, Amanda Faulkner, Glenys Barton and Nicola Hicks. Hicks, who married Angela's son Dan, has been with the gallery for more than thirty years. Penny Slinger's 1973 exhibition was titled "Openings"; the works relating to the theme of food, mouths and vaginas. Exhibition themes such as Small is Beautiful, Postcard Art, and Artist of the Day—the latter set up in 1983—helped establish Angela Flowers as a leading contemporary art gallery in London. Later artists joining the gallery included Bernard Cohen, John Kirby and Peter Howson. Angela herself cut a dash, whizzing around town in a dark red Chevrolet Impala.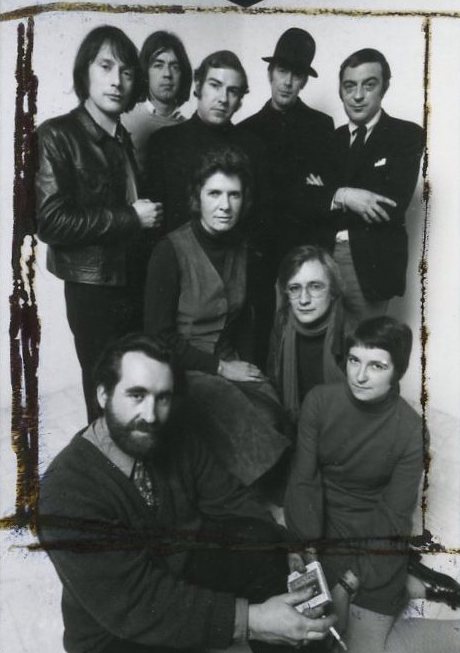 The Angela Flowers Gallery in London thrived, as did Adrian's photography studio, but the strains placed on their marriage resulted in its dissolution, and in 1973 they divorced. Five years later, the gallery moved to Tottenham Mews. Angela's new partner, Robert Heller, and the theatre impresario Michael White brought their business acumen to bear on the gallery, which became profitable in 1987. The following year, a second Angela Flowers Gallery, housed in a large former warehouse space, opened at Richmond Road in Hackney. The inaugural exhibition featured works by Lucian Freud and Eduardo Paolozzi. Angela's son Matthew became Managing Director in 1989, and over the ensuing decades, galleries bearing the name Flowers were opened in Los Angeles (1998), New York (2003) and Hong Kong (2020) In 2002, Matthew oversaw the move from Hackney to one of London's largest contemporary gallery spaces, Flowers, at Kingsland Road in Shoreditch. After some thirty years together, Angela and Bob Heller were married in 2003, at Islington Town Hall. Bob died in 2012.
As early as 1959, Angela and Adrian Flowers had bought an old cottage, set on a hillside overlooking the sea, in the coastal village of Rosscarbery, in West Cork, Ireland. Initially, it was a holiday home, but given Angela's irrepressible and enterprising personality, soon it was being enlarged and renovated, and she began hosting summer exhibitions of contemporary art in a space beside the cottage. This gradually developed, until by the 1990s, in a new purpose-built gallery space, the Angela Flowers Rosscarbery weekends became a fixture in the London art world, attracting critics, artists, and collectors to Ireland. Among the artists featured at exhibition were William Crozier, Anthony Daley, Ian Breakwell, Lucy Jones, John Kirby, Terry Frost, Nicola Hicks, Patrick Hughes, Tai Shan Schierenberg and Boyd and Evans. Andrew Logan exhibited his outdoor Pegasus sculptures in the top field at Downeen in 1991. John Kirby and Ian Breakwell were both inspired to buy cottages on the same road as Downeen.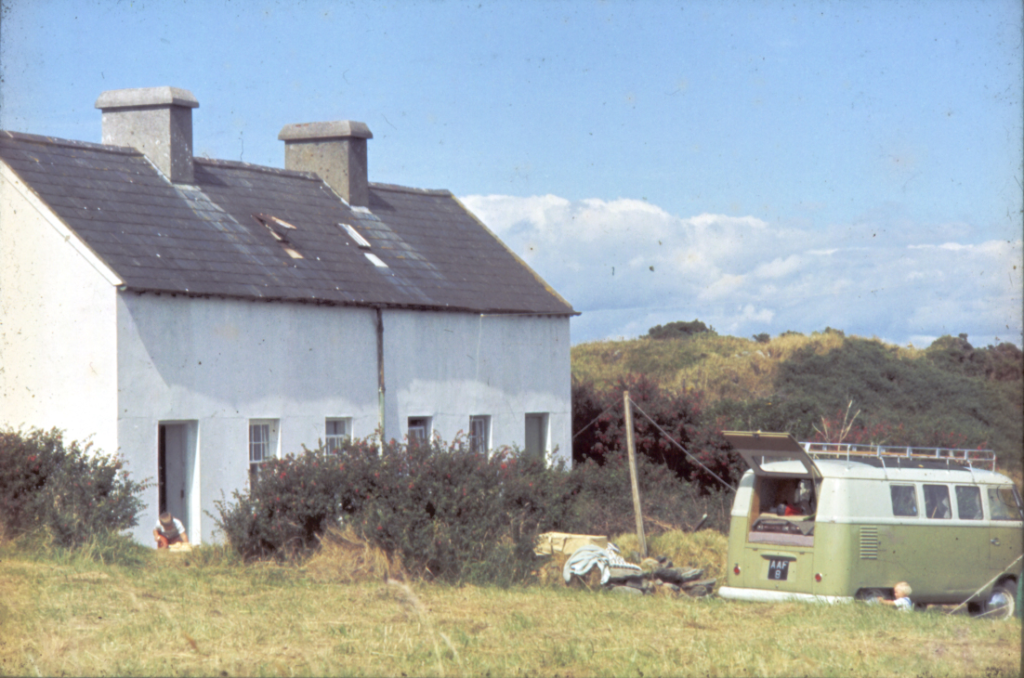 Throughout her life, interwoven with Angela's love of art was a passionate devotion to music, ceramics, fashion, poetry and design—part of her legacy to her children, Adam, Matthew, Daniel, Francesca and Rachel—the latter now a celebrated painter in her own right. Although described as a force of nature, Angela could be reticent, even shy, living for others and through others, often denying her own talents. She was a meticulous planner, looking forward to birthdays, dinners, vernissages, and other celebrations with joy. Such energy, and a restless spirit, sustained her to the end. In 2022, the year before she died, Angela was guest of honour at an exhibition in West Cork of photographs taken by Adrian Flowers in St. Ives in the late 1950s. Approaching her ninetieth year, she was intrigued and delighted to see her younger self in several photographs, along with Peter Lanyon and Ben Nicholson. The exhibition was held in the Adrian Flowers Archive, now located at Ballydehob, not far from Angela's beloved gallery and home at Rosscarbery. The last exhibition held at Rosscarbery featured works from Angela's own personal collection of paintings. Based on the theme of snow, it included works by Jack Smith, Henry Kondracki, Tai Shan Schierenberg and other leading artists.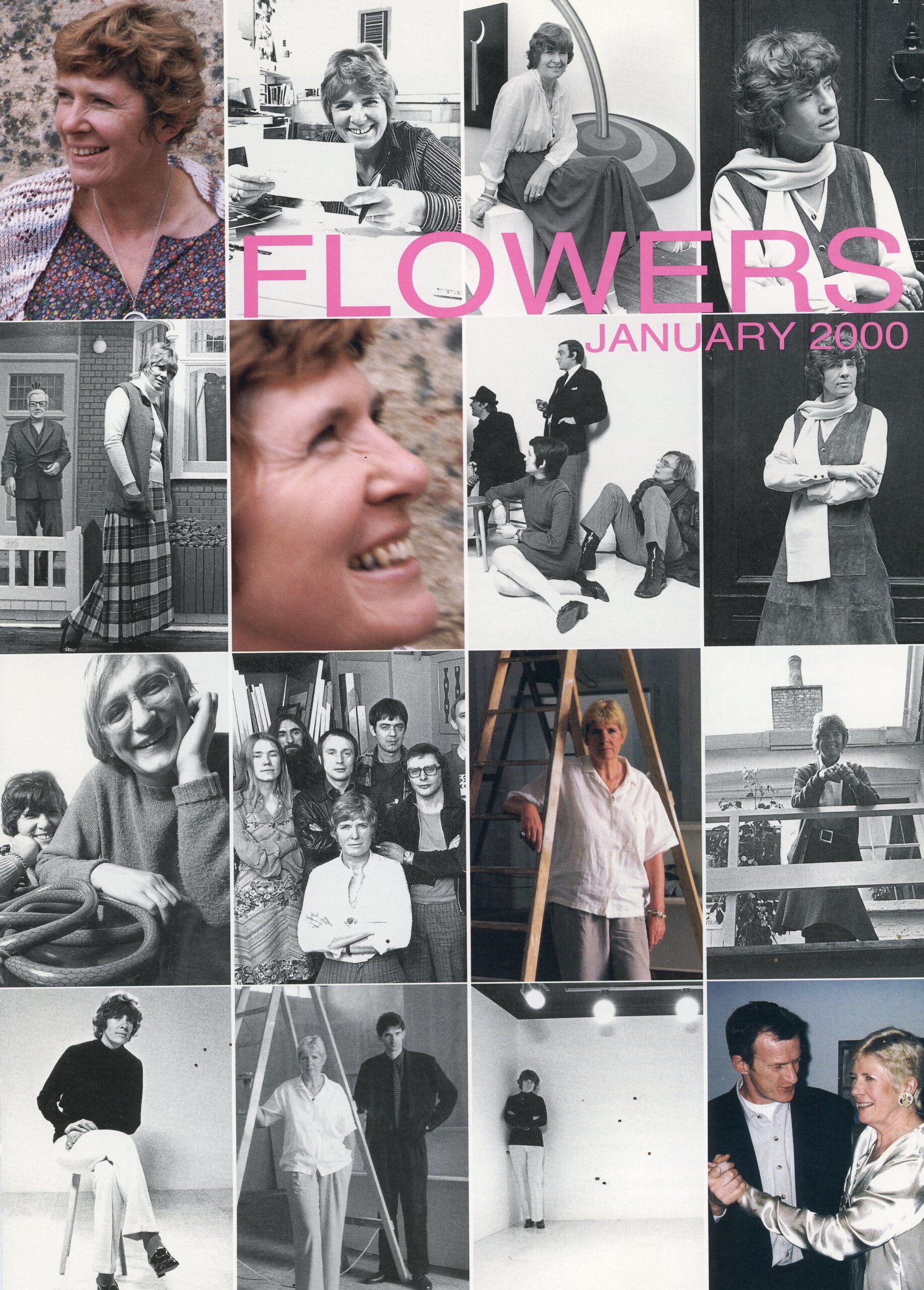 In 1994, Angela was made a fellow of the Royal College of Art, and five years later was awarded an honorary doctorate by the University of East London. She and her daughter Rachel moved from their Modernist home "Jordleys", at Goring upon Thames, in 2014 to the seaside town of Ramsgate in 2014, where several family members lived, and with characteristic brio painted her house bright Mondrian yellow. This was partly in celebration of Vincent Van Gogh, who resided in the town in 1876. She died at Ramsgate, on 11 August 2023.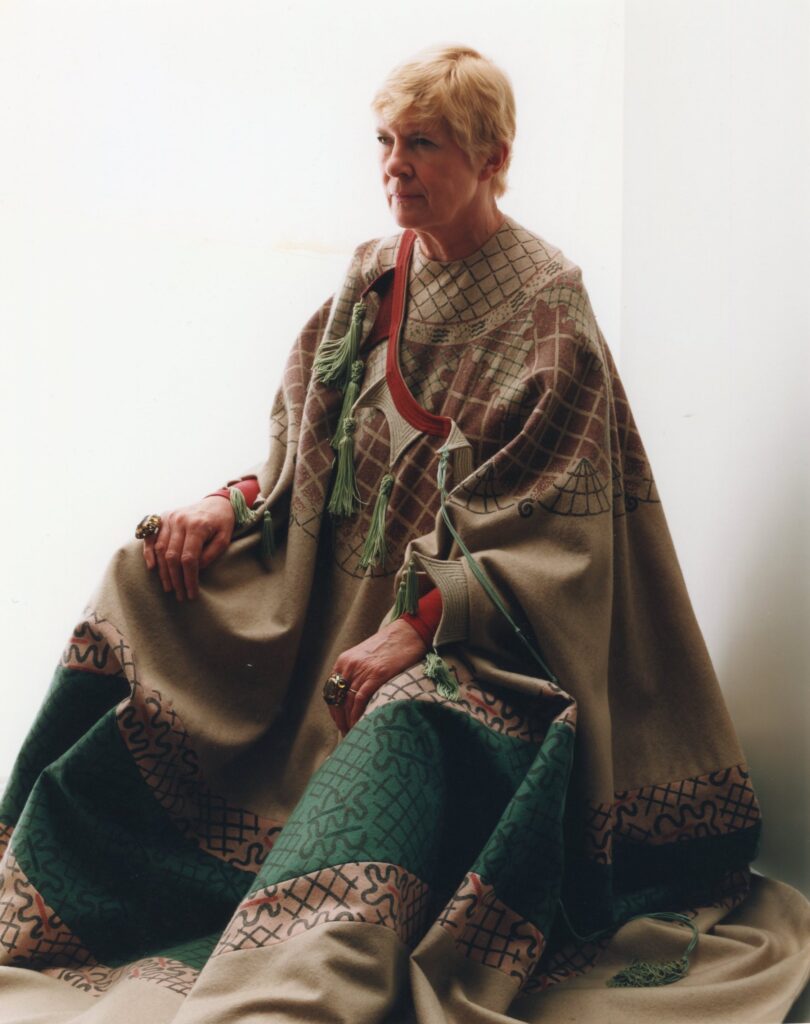 Text: Peter Murray
Editor: Francesca Flowers
All images subject to copyright.
Adrian Flowers Archive ©
https://www.flowersgallery.com/usr/library/documents/main/angela-flowers-1932-2023-amended.pdf
Obituaries
https://www.theguardian.com/artanddesign/2023/aug/14/angela-flowers-obituary
https://www.telegraph.co.uk/obituaries/2023/08/13/angela-flowers-gallery-contemporary-art-obituary/
https://www.thetimes.co.uk/article/angela-flowers-obituary-vmndh3cfh
https://www.artnews.com/art-news/news/angela-flowers-british-gallerist-dead-1234677006/
https://www.theartnewspaper.com/2023/08/14/angela-flowers-has-died-aged-90
Guardian Profile
https://www.theguardian.com/books/1999/apr/03/books.guardianreview3
How we met: Angela Flowers and Andrew Logan
https://www.independent.co.uk/arts-entertainment/how-we-met-angela-flowers-and-andrew-logan-1367552.html
Further information:
www.flowersgallery.com