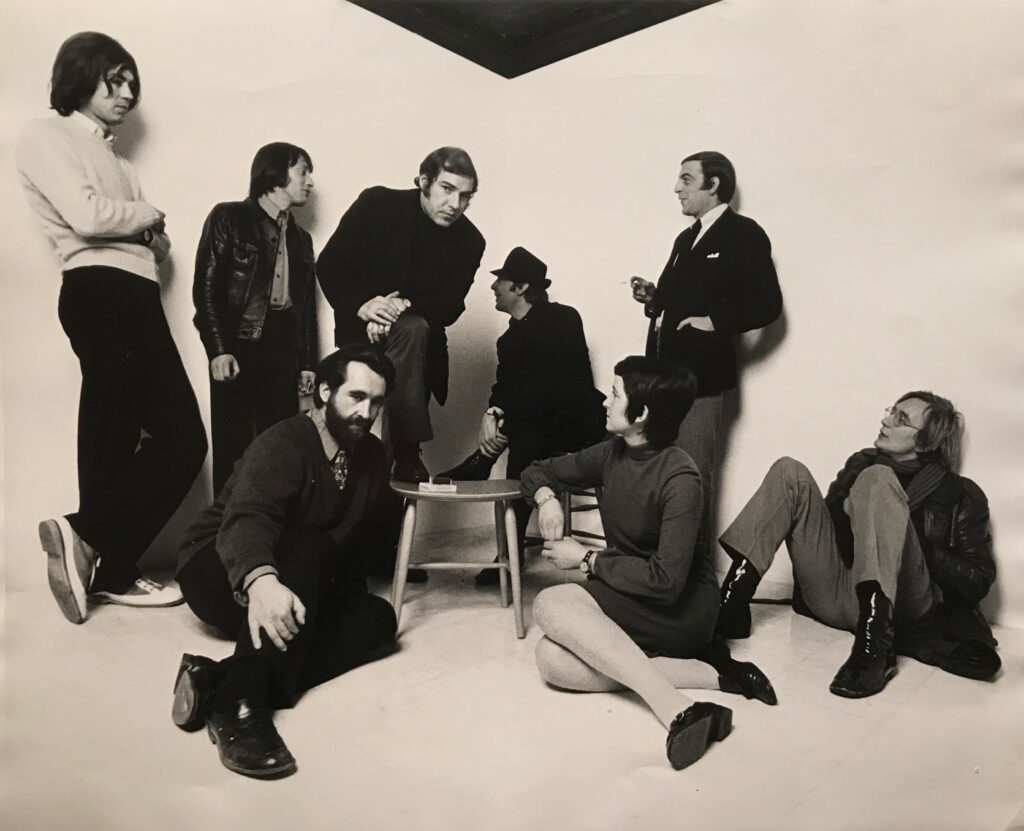 On February 10th 1970, Angela Flowers opened her first art gallery, at the Artists International Association (AIA) building in Lisle Street, London. This pioneering venture, by a woman who had extensive knowledge of the contemporary art world, but little previous gallery experience, captured the imagination, and financial support, of a small group of patrons and artists, including Adrian Heath, Len Deighton, and Angela's cousin, a member of the Courtauld family. Several weeks earlier, on 17th January, the artists who were to be represented by the new gallery had assembled, and were photographed by Adrian Flowers. They included John Loker, Brendan Neiland, Roy Ascott, David Troostwyk, Derek Hirst, Patrick Hughes, Lis Sutton and Tom Phillips. Robert Heller later wrote of the new gallery: "Its start was modest, in one of London's smallest commercial spaces – the top floor of a converted house in Lisle Street, off Leicester Square. Apart from a brief period at the ICA, Angela Flowers had never worked in an art gallery, but was widely respected in the art world as a knowledgeable and keen visitor to exhibitions. She knew many artists personally, partly through many visits to St. Ives. She boldly accepted the challenge of taking the Lisle Street premises from the Artists' International Association, which occupied the rest of the house, and set about creating a distinctive style of her own."
Artist and AIA member Adrian Heath was a key figure in the venture. An early supporter of Terry Frost, two decades earlier, in 1951, Heath had organised an exhibition of abstract art at the AIA Gallery. He remained a leading figure in contemporary art over the following years. In 1970 he negotiated the agreement between Angela and the AIA, enabling the new venture to get going. The inaugural exhibition was of work by Patrick Hughes, who Angela had met while working at the ICA. "We booked a table at Trattoria Terrazza" recalls Angela "and my first ever customers were there, the dress designer Thea Porter and Frank and Corinne Streich, an American couple working in advertising and journalism." The dinner was memorable. At the time, Hughes' partner was Molly Parkin, fashion editor at the Sunday Times. The exhibition was a great success, as was the following exhibition of work by Derek Hirst. Quickly, in an art world dominated by institutions such as the Marlborough Galleries and Waddingtons, Angela Flowers established a niche for herself, identifying and encouraging young talent and taking risks that more established galleries shied away from. Other artists who showed with Angela in those early years were Jeff Nuttall, Penelope Slinger, Ian Breakwell, Jeanne Masoero and Nancy Fouts.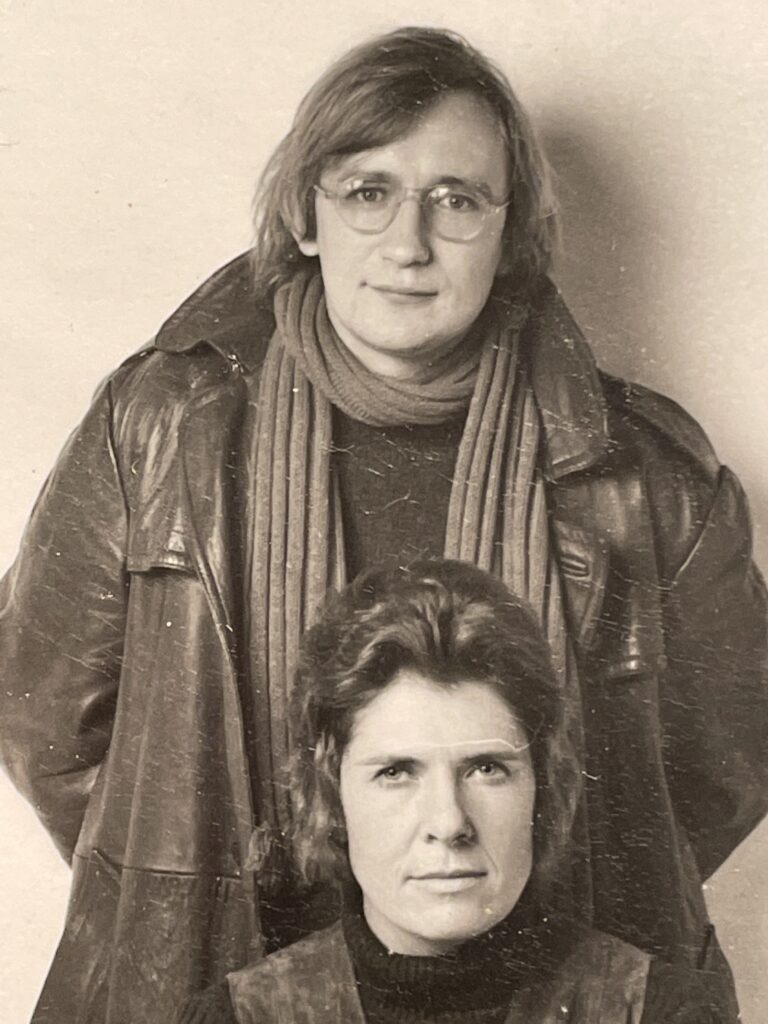 Having grown and flourished over the past half-century, with Angela now as Chairman, and her son Matthew as Managing Director, the idea that germinated in Lisle Street in 1970 has grown into a world-wide enterprise, with spaces in Cork Street, East London, New York and Hong Kong. On February 10th 2020, the fiftieth anniversary of the Gallery was celebrated, at Flowers Gallery, Kingsland Road, Shoreditch.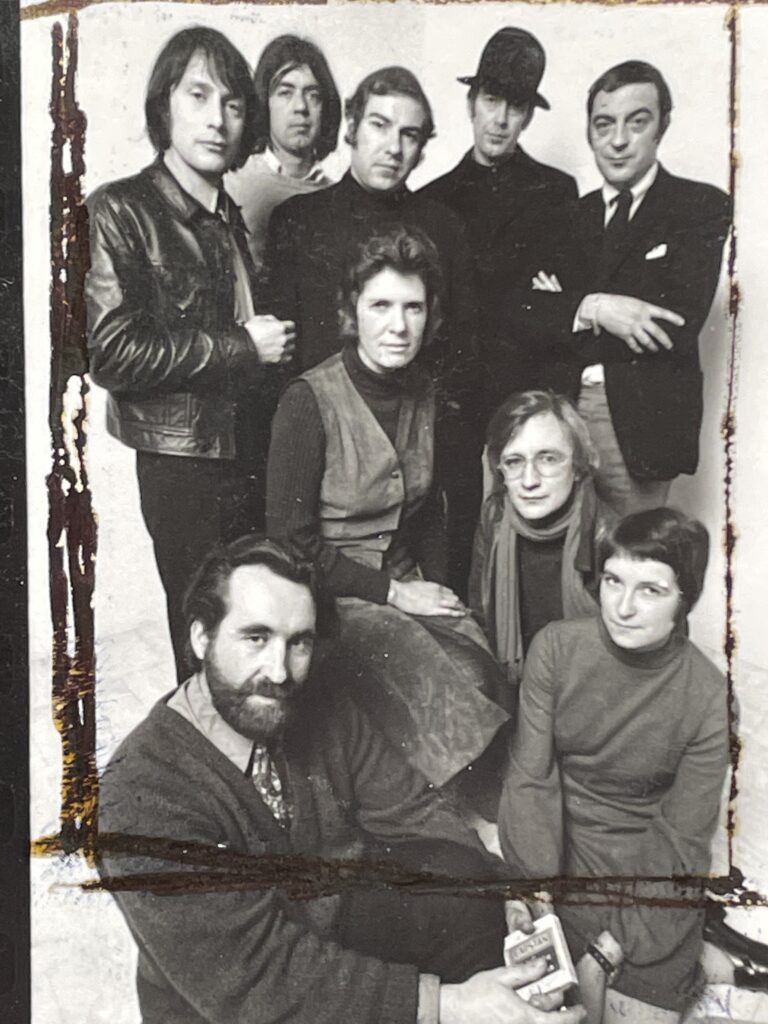 Text: Peter Murray
Editor: Francesca Flowers
All images subject to copyright.