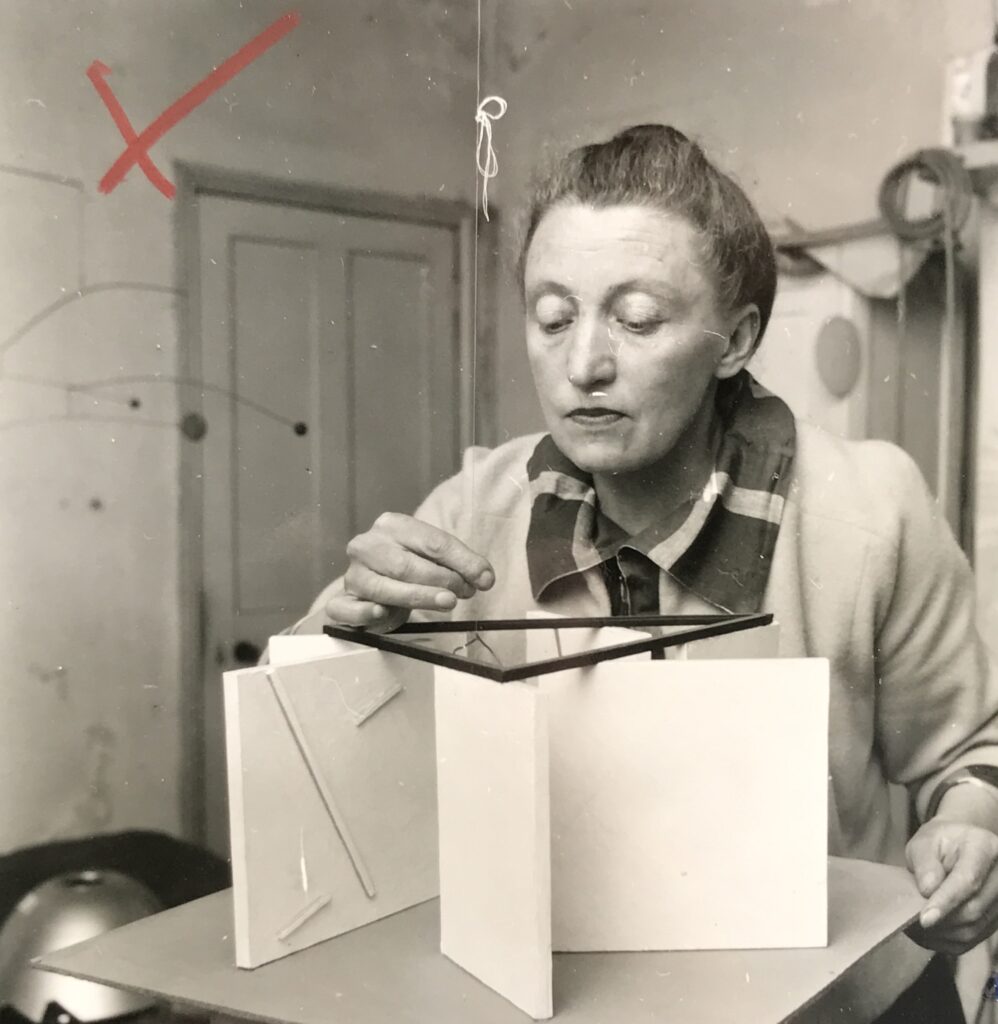 In 1955 Adrian Flowers photographed artists Mary and Kenneth Martin in their studio in London. At the time, Mary was working on her maquette for Environment, an installation she, in collaboration with architect John Weeks, created for the This is Tomorrow exhibition held at the Whitechapel Gallery the following year. As was usual at the time, Martin repaid Adrian for his work by gifting him Expanding Form, a three dimensional work made of Perspex, stainless steel and wood. Years later, in 1984, Adrian loaned this work to the retrospective exhibition of Mary Martin's work, held at the Tate Gallery. One of his 1955 photographs was also used for the catalogue that accompanied this exhibition.
Born in Folkestone, Kent in 1907, Mary Martin (née Balmford) was one of the most influential abstract artists to work in Britain in the post war period. In the latter half of the 1920's she studied at both Goldsmiths' College and the Royal College of Art. In 1930 she married fellow student Kenneth Martin; they had two sons, John and Paul. Although Mary died prematurely, in 1969, she left behind a legacy of artworks that have continued to shape people's view of what "Modern Art" meant to Britain in the post-war decades. Having raised, along with her husband Kenneth, a family during the 1940's, Martin was in no position to become a full-time artist until 1950, by which time she was in her 'forties. Her career spanned just two decades, but during that time she made a considerable impression, achieving recognition for an intellectually rigorous approach to the making of art. Her first abstract reliefs date from 1951. Commissioned to curate an exhibition of abstract art for the Festival of Britain in 1950, Kenneth was a catalyst in Martin's decision to abandon figurative painting in favour of abstract art. Influences included the work of Piet Mondrian, J. W. Power's The Elements of Pictorial Construction, and artist friends, notably Victor Pasmore and Adrian Heath. Whether constructed in two or three dimensions, Martin's work was shaped by classical geometries and vectors, with echoes of the art of paper folding, or Origami. With its mathematical basis—not least an interest in Fibonacci sequence and the 'Golden Section'—her work was also in many ways an artistic response to the technological developments then taking place in the world of logic and computing, reflecting the philosophies of both Plato and of George Boole. As with computer switching, many of her constructions contain elements that appear open or closed, black or white, positive or negative—operating visually in much the same way as hinged windows on the façade of a building. This architectural quality in her work is not accidental; in 1956 Martin collaborated with Kenneth Martin and the architect John Weeks, in building an installation in the influential Whitechapel Gallery exhibition This is Tomorrow, and not long afterwards designed a free-standing wall for Musgrave Park hospital Belfast. Her monumental frieze-like wall construction, made for the University of Stirling in 1969 and experienced by thousands of students, still serves as a powerful expression of how Modernism shaped British society and intellectual thought during these years. What was important to Martin was that her work could operate in a purely architectonic way. She was less interested in applying artworks as an afterthought to a building. She was an influential artist, not least because of her writings on art and architecture, many of which were published in the Dutch architectural magazine Structure.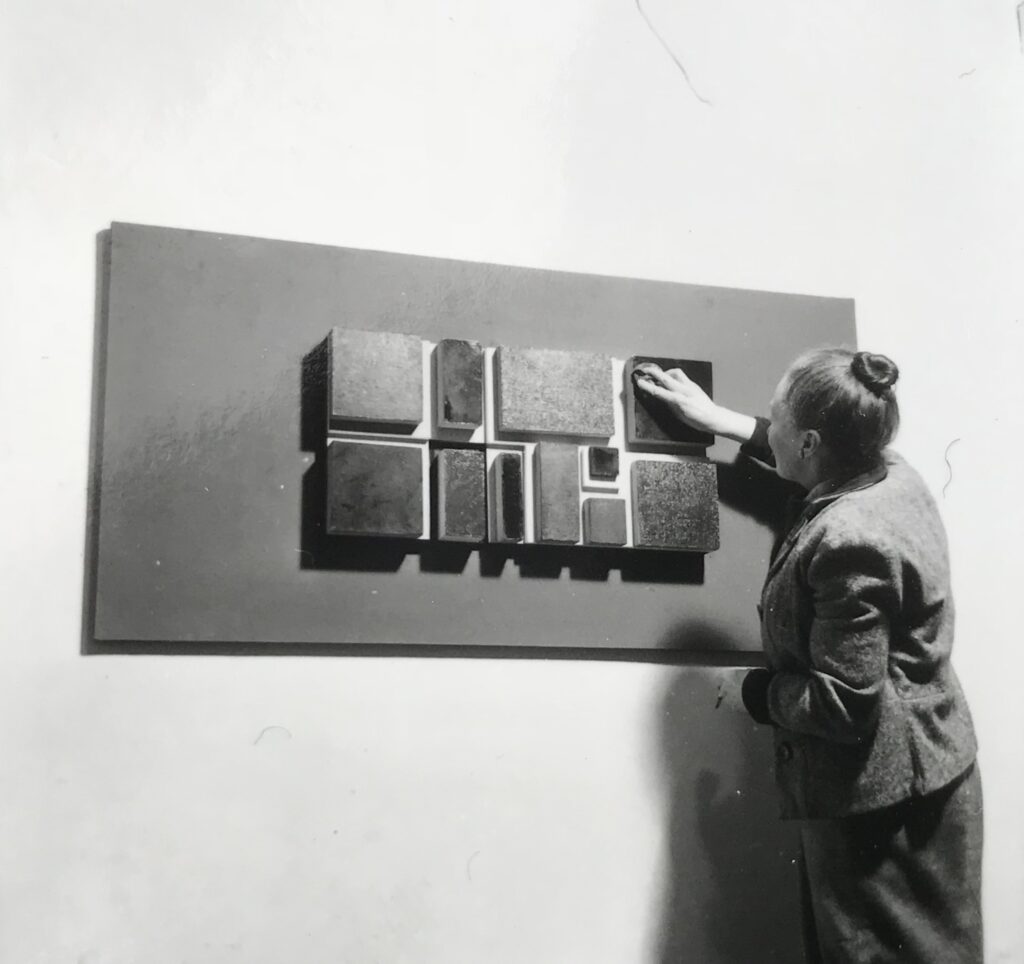 Text: Peter Murray
Editor: Francesca Flowers
All images subject to copyright.
Adrian Flowers Archive ©