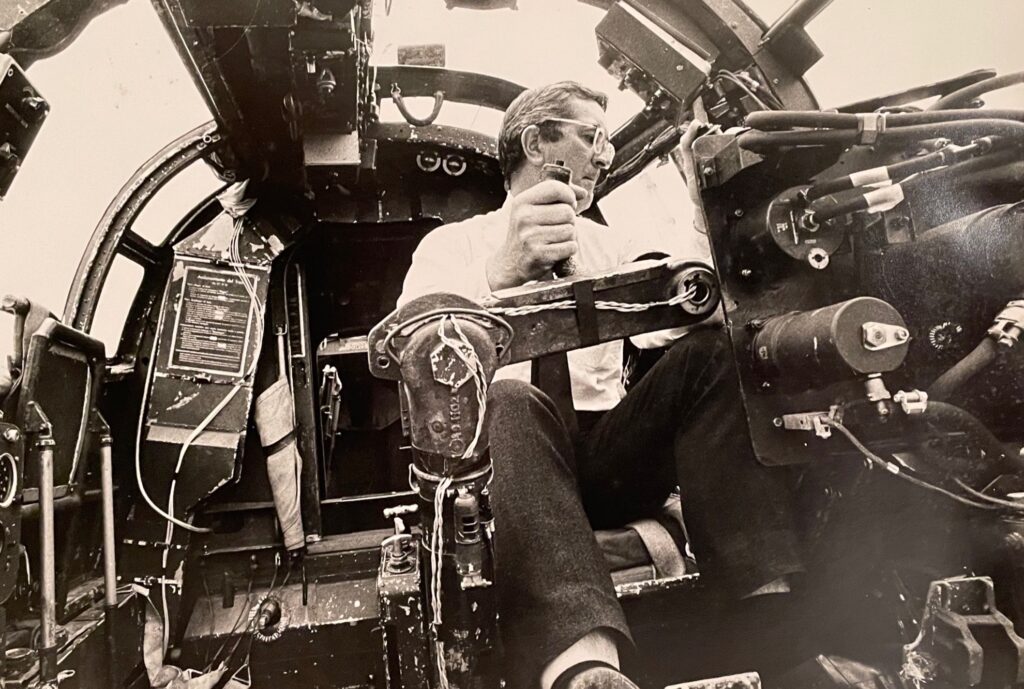 DIVERS
While the first edition of Deighton's spy novel Horse Under Water, published by Jonathan Cape in 1963, contains many action scenes centring on the discovery of a U-Boat sunk off the Portugese coast in the last days of WWII, it is in the paperback edition, published by Penguin, that the author introduced an additional early episode, in which the British agent trains as a scuba diver at the HMS Vernon base in Portsmouth. As always, Deighton carried out detailed research before writing, managing to get permission to go to Portsmouth and not only witness navy divers undergoing training, but to experience what it was like for himself: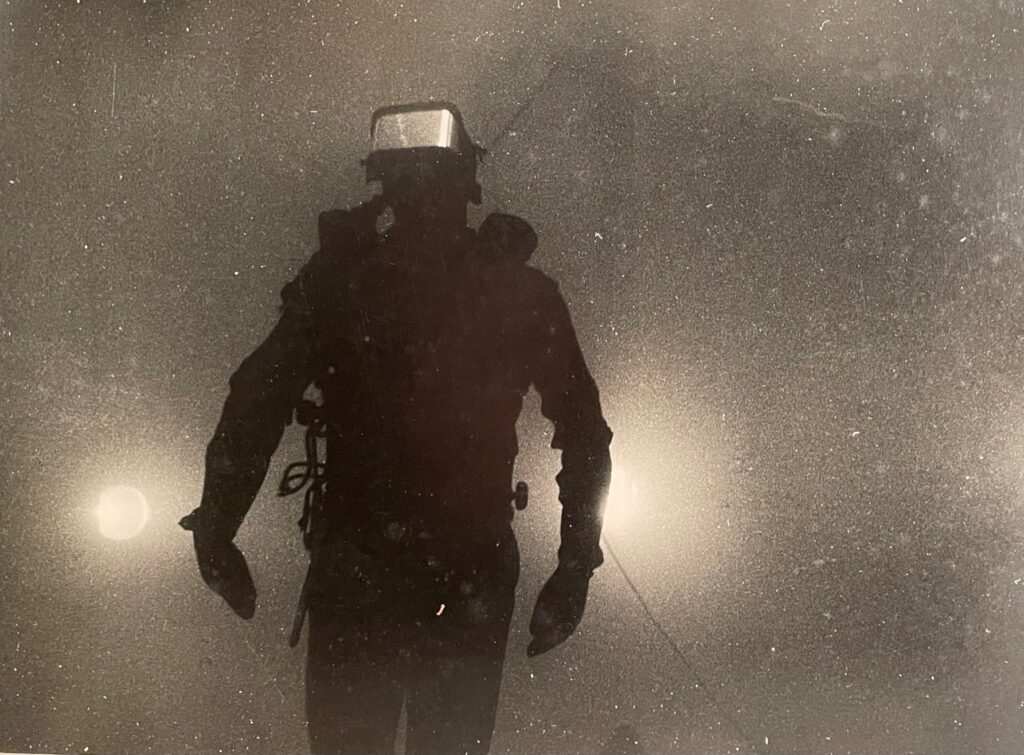 Adrian Flowers accompanied Deighton on this trip to Portsmouth, photographing both the author and navy divers. For Flowers, it was in many ways a homecoming, as his mother's uncle Alfred West, a photographer and pioneering cinematographer at the turn of the twentieth century, had specialised in photographing and filming the Royal Navy. In 1898, West had photographed torpedo practice in Portsmouth. He also filmed Charles Parsons' experimental steamship Turbinia, and gave demonstrations of his films at Osborne House. In 1913 he sold his yachting negatives to Beken of Cowes (they are now with the Brett Gallery) but most of his films, made under the 'Our Navy' title, are now lost. Adrian's childhood was spent at "Atherstone" on St. David's Road, just ten minutes' walk from Alfred West's photography studios at Palmerston Road, Southsea.
Deighton put his brief training session at Portsmouth to good use. Descriptions of diving occupy much of the first half of Horse Under Water, as various characters compete to gain access to the treasures on the sunken vessel. The plot moves along at bewildering speed, and it is not revealed until the end of the novel that the race to retrieve items from the submarine wreck has been prompted by the existence of a list of people in the UK who were prepared to collaborate in a German occupation of Britain. This theme of betrayal, touched upon in many of Deighton's novels and short stories, forms the basis of his later novel SS GB. In Horse Under Water, it is revealed that the former Royal Navy officer 'Fernie', a dodgy character who gets involved in the submarine dives, had been earlier recruited into the 'League of St. George', influential people who hoped to form a Nazi Party in Britain. As always, Deighton brings his narrative to life with vivid descriptions of people and places, as befits his experience as an illustrator. He also introduces lively references to 1960's music and consumer culture, including Miles Davis, Charlie Mingus, Tio Pepe Sherry, Omo washing powder etc. Although Adrian Flowers' photograph of the actor Michael Caine is used in the Penguin edition cover, Horse Under Water was never made into a film.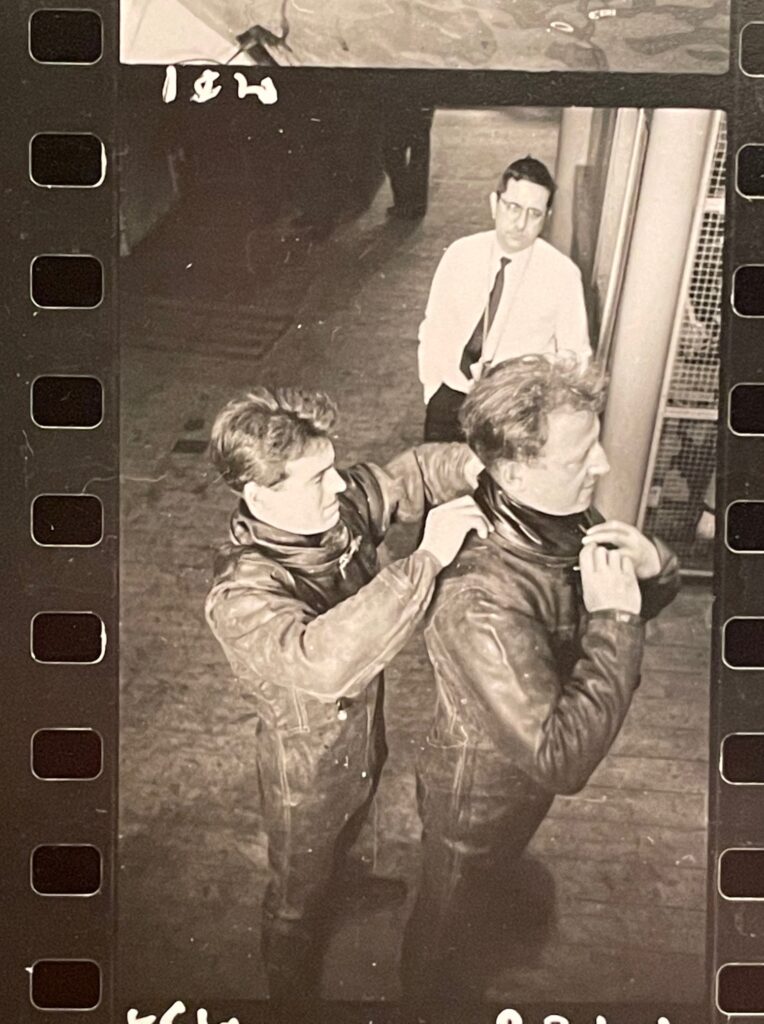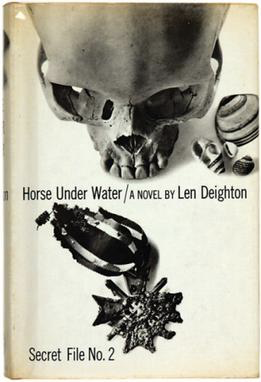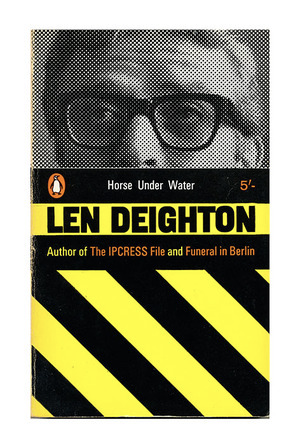 BOMBERS AND FIGHTERS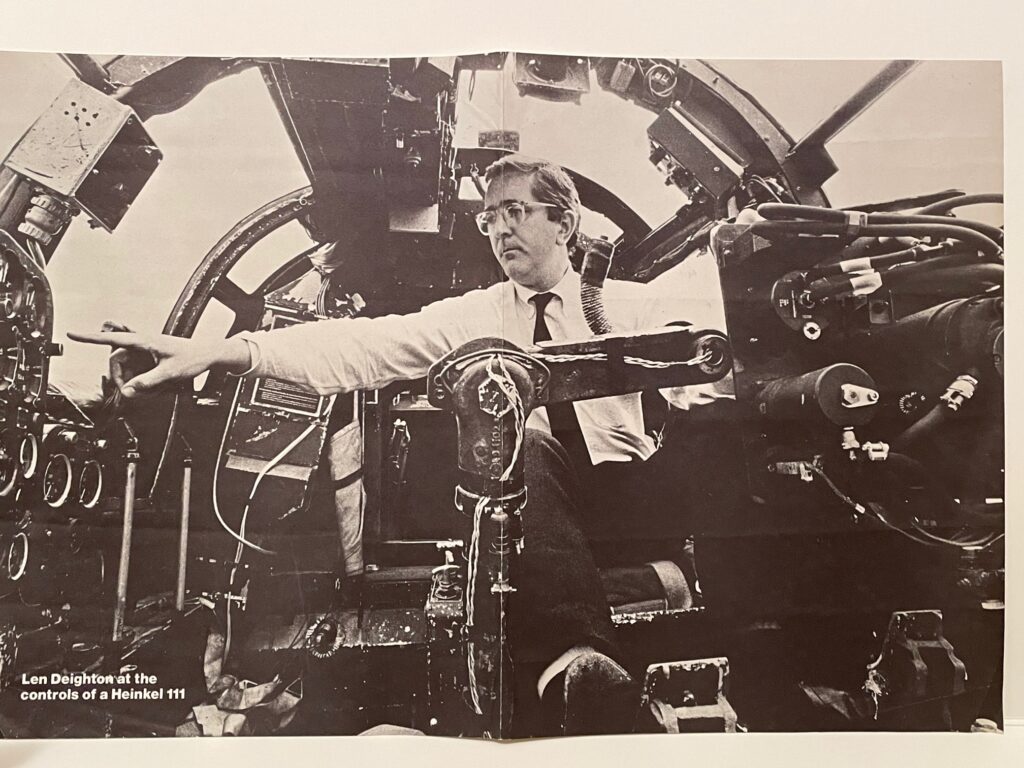 On 3 Jan 1971, in The New York Times, Len Deighton reviewed an autobiographical account by Peter Townsend of the Battle of Britain and the events leading up to it, in which Townsend described an aerial duel between a Hurricane fighter and a Heinkel III bomber. Two years before, when working on Bomber, his own dramatised account of an RAF night attack during WWII, Deighton had carried out detailed research on aircraft of the period, particularly the Heinkel III. On August 15 1969, he was invited to join the crew in a restored Heinkel which was being flown from England to Siegerland airfield, near Cologne. The aircraft was in fact a post-war machine, one of several hundred built under license by CASA for the Spanish air force. Thirty or so of these Spanish Heinkels were used in the 1969 film The Battle of Britain. Although it was planned to fly the Heinkel over the city of Cologne as a promotion for the film, this publicity stunt was cancelled, not least because many of the inhabitants had died in air raids by the RAF during WWII. The following year, after a few demonstration flights, the Heinkel was grounded at Siegersland for safety reasons. It was subsequently acquired by the Deutsches Museum and is now fully restored and on display in the Flugwerft Schleissheim—but with Spanish air force rather than Luftwaffe livery.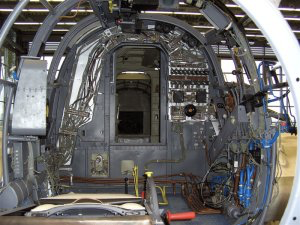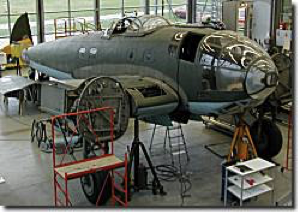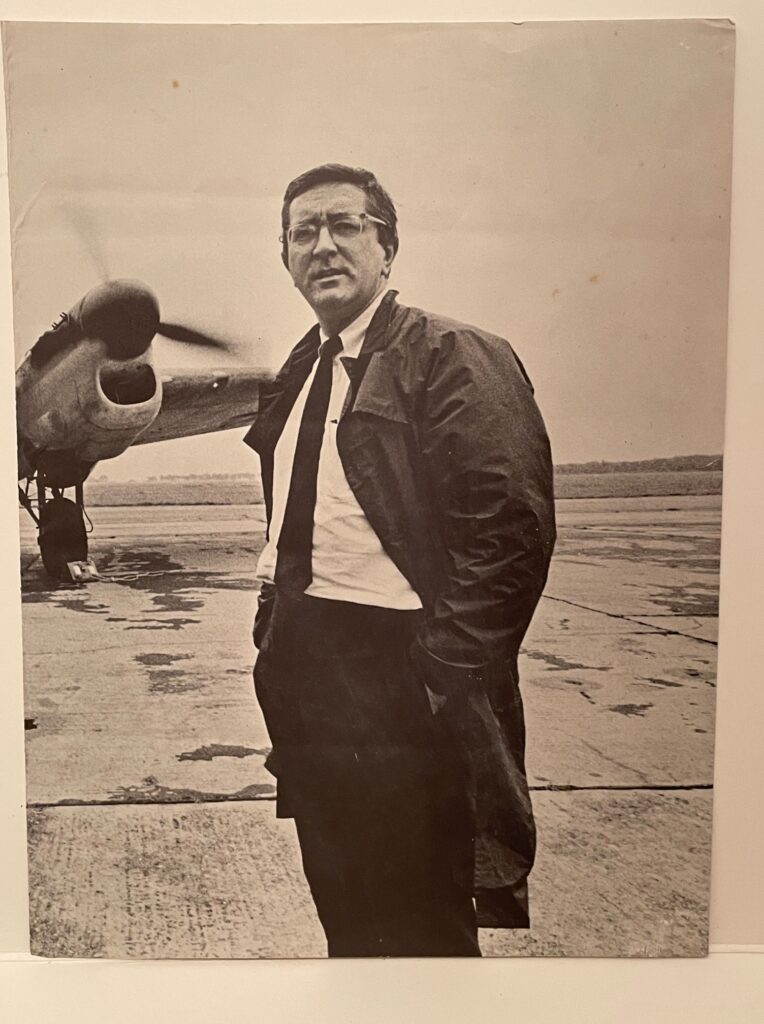 Before the flight took off on August 15th, Adrian Flowers photographed Deighton, both standing in front of the Heinkel, and also inside the cockpit. The research undertaken by Deighton during this period informed his writing of Fighter, published in 1977. One of the chapters in Fighter is titled "Inside a Heinkel He III".
While working on Bomber, Deighton leased from IBM a new device called an MT/ST (Magnetic Tape Selectric Typewriter)—an early word-processor—and had it installed in his home in Merrick Square, near Elephant and Castle. Adrian Flowers photographed Deighton in his home office, surrounded by typewriters, the IBM word processor and filing cabinets. Although he surrounded himself with high technology, some of the energy evident in Deighton's prose style may derive from the down-to-earth fact that he liked to write while standing rather than sitting.
Text: Peter Murray
Editor: Francesca Flowers
All images subject to copyright.
Adrian Flowers Archive ©